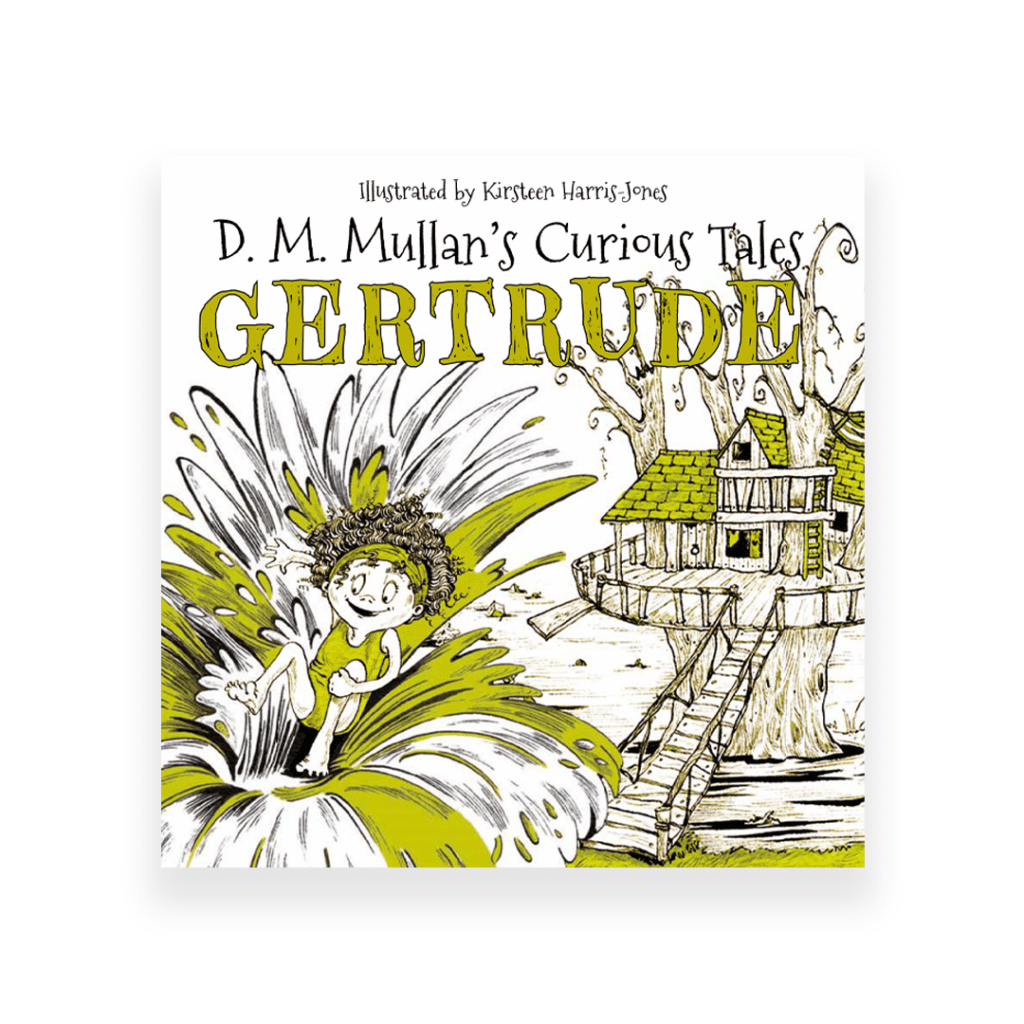 D. M. Mullan's Curious Tales
by D.M. Mullan and Kirsteen Harris-Jones
Gertrude follows a little girl who isn't all that bothered about the environment, but she soon learns how important it is to look after our planet.
Part of the D.M. Mullan's Curious Tales series.
Available on AMAZON and from all good bookshops
If you think that pollution is not your concern, then like little Gertrude you've got lots to learn.
She lies in her treehouse like the laziest lump, and shouts from her hammock across the whole dump:
"What on EARTH are you saying? Why can't you see? It's not that I'm lazy, it's just not up to me!"
D.M. Mullan is a world-traveled author from County Derry, Northern Ireland. Now living in Belfast with her family, the author will launch the 'D.M. Mullan's Curious Tales' series in 2021; her first work for children.
Kirsteen Harris-Jones is an illustrator with a colourful past. She's worked at a variety of creative, graphic and animation studios since 1990. Her work has been published by Random House, Egmont, Bloomsbury, Little Tiger, and more.