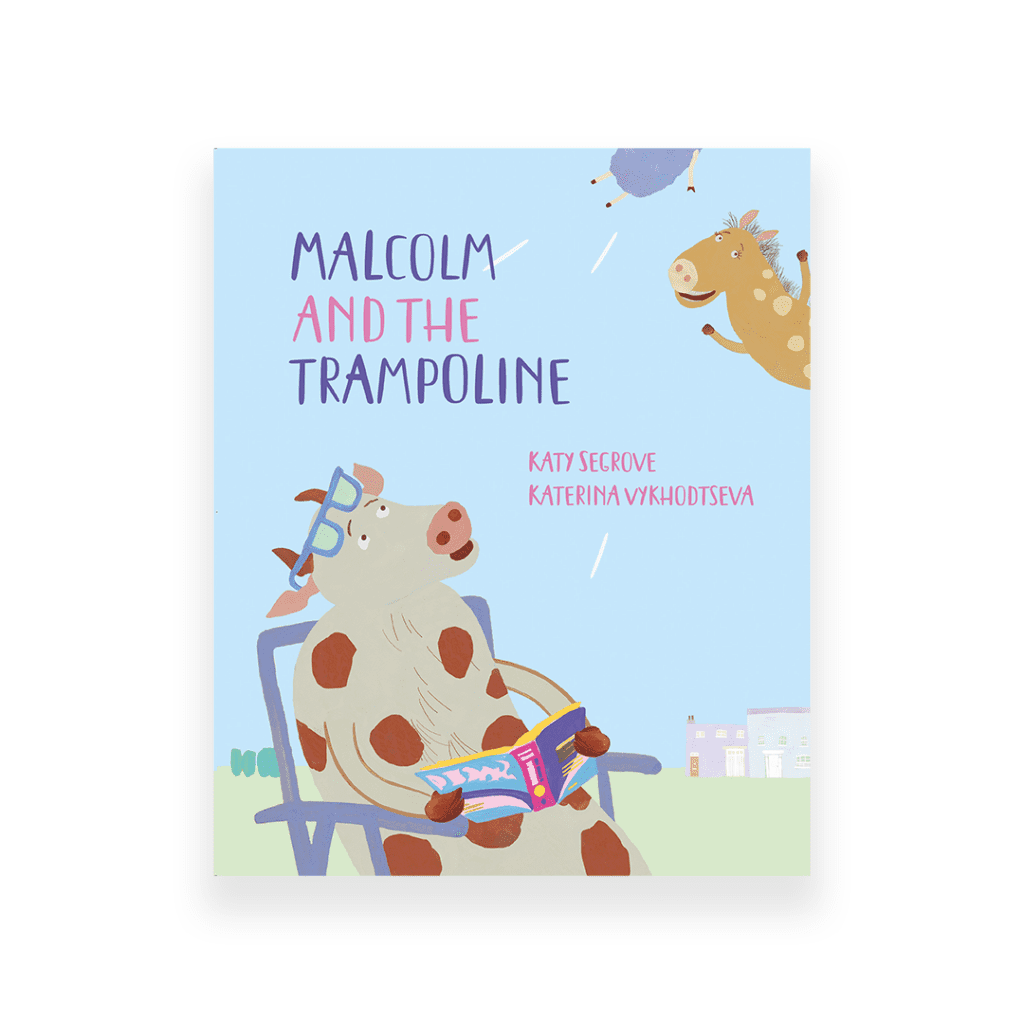 Malcolm and the Trampoline
By Katy Segrove and Katerina Vykhodtseva
Malcolm doesn't want to use the trampoline at first, but seeing all his friends have fun makes him want to have a go.
Malcolm and the Trampoline is a brand new Happy Go Hopscotch story, about friendship, being active, and trying new things.
The Sequel to Hopscotch and the Christmas Tree
Available on AMAZON and from all good bookshops
A follow-up to the successful Hopscotch and the Christmas Tree (2017) Malcolm and the Trampoline is a brand new story set in the world of Happy Go Hopscotch. Each book follows Hopscotch and her group of friends as they do things that make them happy.
Happy Go Hopscotch was been optioned for children's TV, in 2018 with a Christmas Special airing on RTEjr in December of the same year. A full animated series in the works.
Katy Segrove has written comedy sketches, short and feature films as well as creating the children's' animated TV series Happy Go Hopscotch. Hopscotch and the Christmas Tree is Katy's first picture book and she is thrilled to be working in this medium.
Katy's sketches appeared in the ITV sketch show 'Shoot the Writers', where she was voted a winning writer and invited to form a comedy writing team along with the other winners. Her shorts have been shortlisted by the UK Film Festival and 50 Kisses, amongst others. Her feature films have been optioned by production companies and shortlisted for prestigious writing schemes.
Katerina Vykhodtseva is a graduate of the National Film and TV school in the UK and Fine Art Watercolor School in Moscow. She works as an illustrator and an animation director and is based in London. Her latest animated film has been screened at international festivals worldwide such as Edinburgh Film Festival and PISAF South Korea and was nominated for Best Animation at the Miami International Short Film Festival.
Katerina's experience in illustration, animation and art direction for film and television allows her to work across various types of projects. Katerina is currently in development of the first season of a pre-school animated TV series backed by Creative Europe.