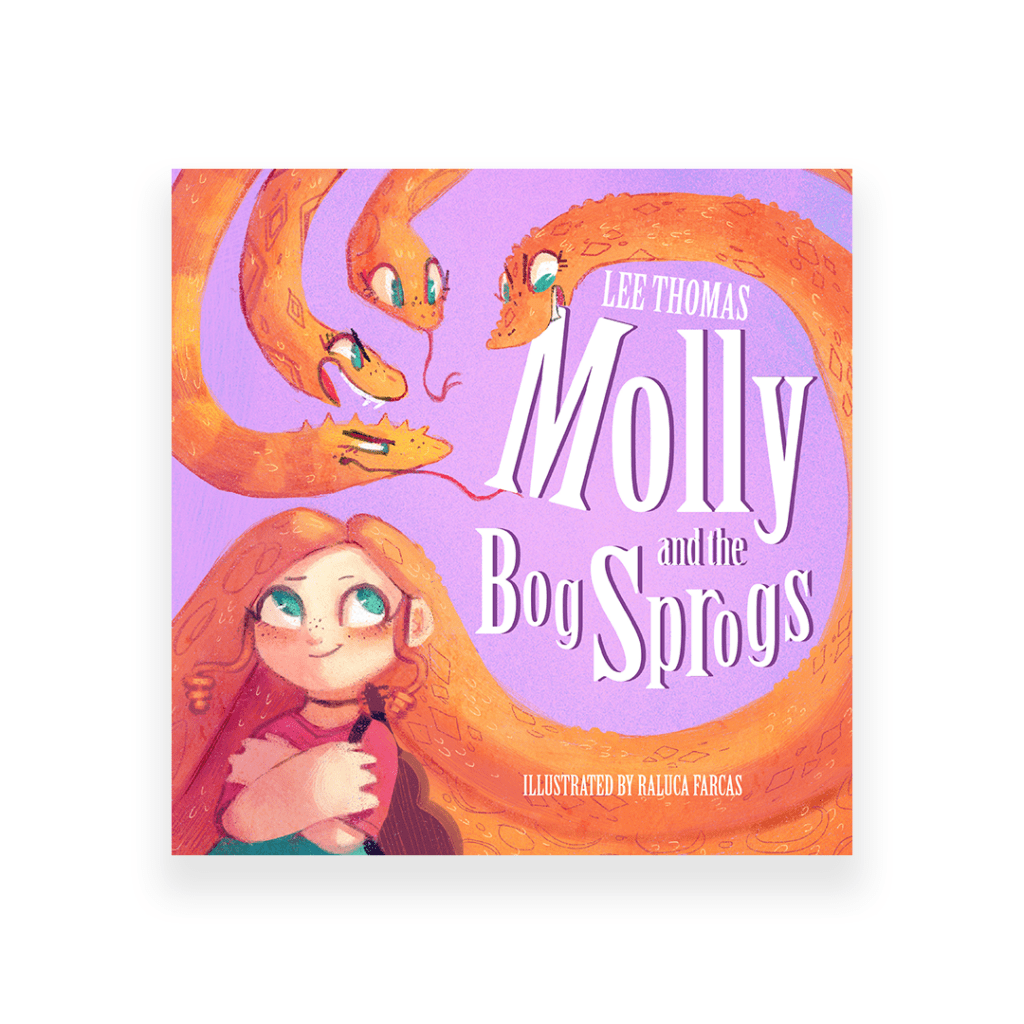 By Lee Thomas & Raluca Farcas
The story of a young Gorgon who is annoyed at having to share her time with her s-s-sisters (her hair snakes). They keep thwarting her attempts to win the school talent contest until she devises a cunning plan…
Available on AMAZON and from all good bookshops
Even in a school full of monsters, Molly still feels out of place. No matter what she tries to do her 'sister' snakes are always getting in her way. Mischievous and uncontrollable, they scare away her friends and make everything she does so much more dif cult.
Molly wants to be in the school talent show, playing her ukulele and winning first prize, but her snakes have other ideas. With help from her friends and a little trial-and-error, Molly finally finds a way to work with her snakes and realises that, although they annoy her, they are her family and she loves the
Lee Thomas is a part-time drug and alcohol counsellor, and a part-time stay-at-home dad with a real passion for writing. His greatest audience up until now has been his daughter, Ayla (5), who has always been his inspiration.
An unpublished author with Molly being his debut, Lee hopes to create an exciting series of books helping children deal with everyday problems through the exploits of these mini-monsters.
Lee is also an accomplished screenwriter, having sold a number of screenplays, and written a few award-winning short films.
Raluca is an exciting new talent that was commissioned for the Molly project after a competition at Birmingham University. Her passion and style made her a perfect t for the Tiny Tree family.
Driven, skilled and fresh, we expect great things from this debut illustrator.