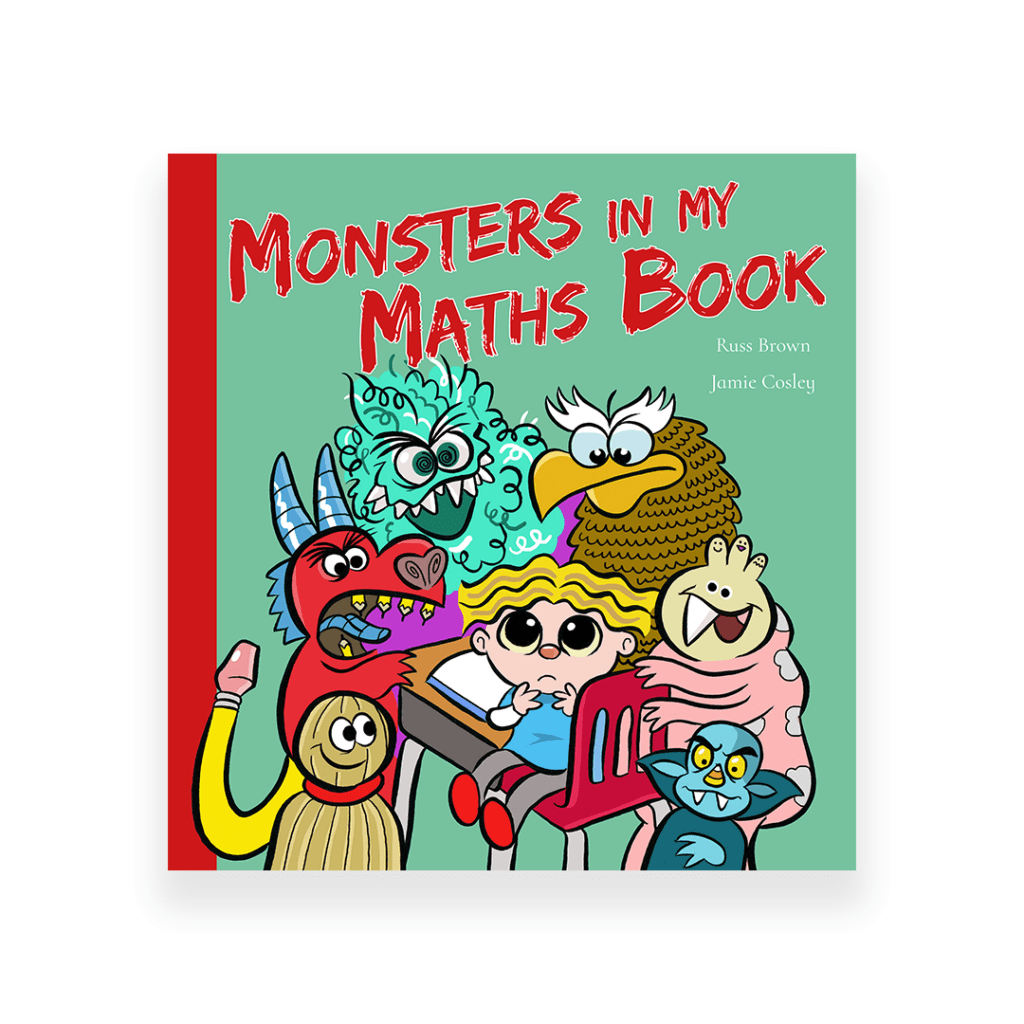 Monsters in my Maths Book
By Russ Brown and Jamie Cosley
Monsters in my Maths Book is a children's picture book from Russ Brown and Jamie Cosley, the creators of The Mechanics of Mechanicsville. Monsters in my Maths Book follows a boy who is followed by Monsters wherever he goes – at school, at home, everywhere! That is until he finds the one thing that can keep the monsters away for good!
Available on AMAZON and from all good bookshops
There are monsters in my maths book, there are monsters in the yard. There are monsters in all the classrooms, monsters make school hard. I try to wish the monsters away, but they're too hard to scare. "Wherever I am, whatever I'm doing, the monsters are always there." The monsters are with me always, they're around me every day. But with a friend by your side you can scare any monster away.
Russ Brown is an author and primary school teacher, originally from Liverpool and now based in Cumbria. Russ has written five children's books since 2011, including The Field Feud (2014), Monsters in My Maths Book (2016) and Poppy's Planet (2018). Russ continues to work with longtime collaborator Jamie Cosley; an author/illustrator partnership that has garnered three children's books and has also seen the pair create the Wally D. comics for Walt Disney World Magazine and, more recently, 'The Light Side' comic strip series for Star Wars Insider Magazine.
Jamie Cosley is an illustrator and cartoonist from Mechanicsville, Virginia, USA. A prolific creator, Jamie has illustrated over 30 children's books and comics. Most notably, Jamie illustrated the hugely successful U.S. release of Poppy's Planet (2013), which has since been released in the UK (2018). Jamie has released three books with longtime collaborator Russ Brown and, alongside the author, created the Wally D comic strips for Walt Disney World Magazine and 'The Light Side' comic strips for Star Wars Insider Magazine. Outside of illustrating stories, Jamie also creates artwork for Topps – illustrating cards for their Star Wars, Walking Dead and Clerks trading cards.