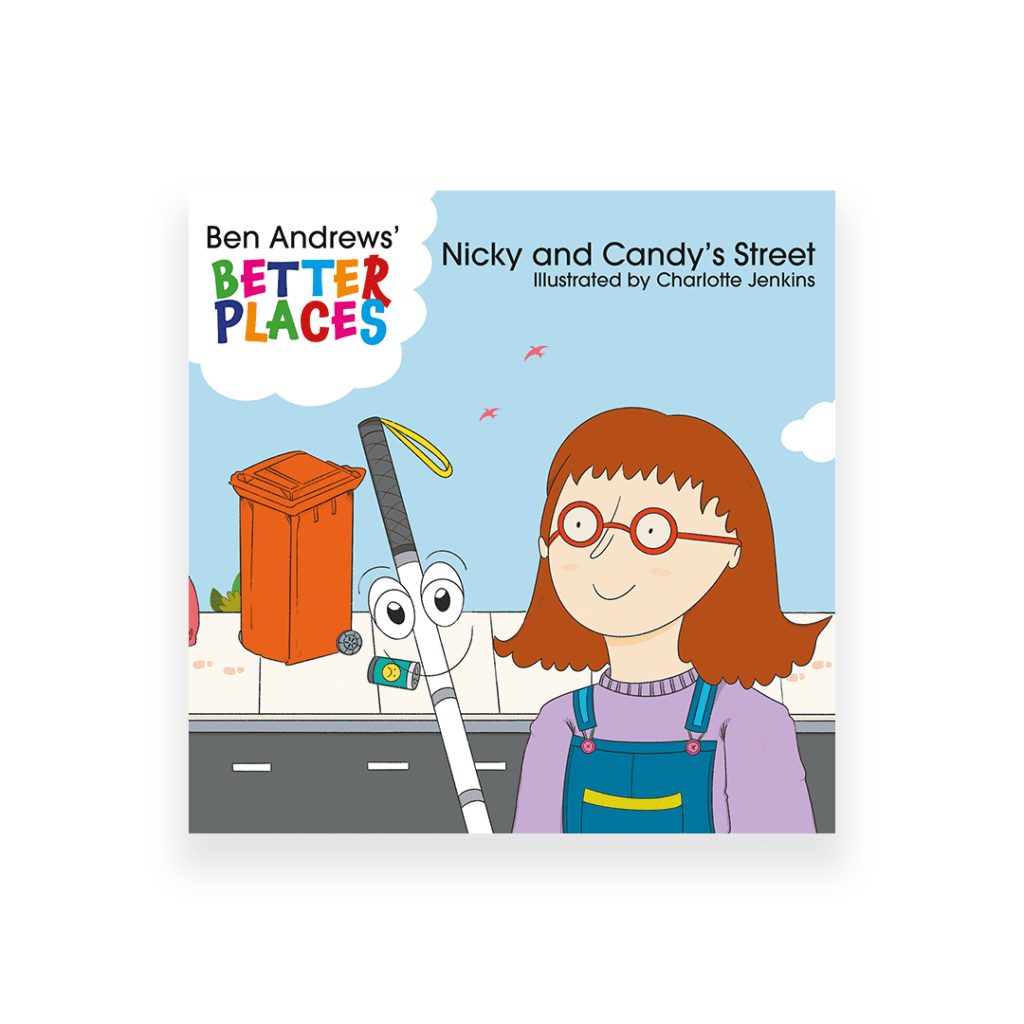 Ben Andrews' Better Places
by Ben Andrews and Charlotte Jenkins
Nicky and Candy's Street shows how small things can become big barriers for blind or partially sighted people. Follow Nicky and her white cane named Candy as they navigate their street and learn about changes we can all make to ensure Better Places for all.
Book #1 in the Better Places series.
Available on AMAZON and from all good bookshops
Candy is a tall, thin white cane Nicky uses to get around, but when a trip to a friend's house proves difficult, can you work with Candy to make the street a Better Place?
'Better Places' has been written to help highlight the issues disabled people currently face children, parents and educators whilst providing an outlet to take positive action. Introducing these concepts at an early age will increase understanding as they grow into adults to support a more accessible, inclusive and better future.
Ben Andrews is a disability rights advocate and author from Salford, Greater Manchester. As a person who is registered blind, he has faced many barriers to access and wants to show how these can be removed to make the lives of disabled people better. Named as one of the Shaw Trust's most influential disabled people' in the Disability Power 100 2022, Ben is determined to spread the word to children and educators across the country with his books.
Charlotte Jenkins is an illustrator from the West Midlands. She can often be found illustrating exciting fiction or educational briefs – with colourful characters, interactive themes, and playful narratives.
Charlotte graduated from Birmingham City University in 2021 with a First Class Bachelor's Degree in Illustration and was one of the University's Artists in Residence in 2022.