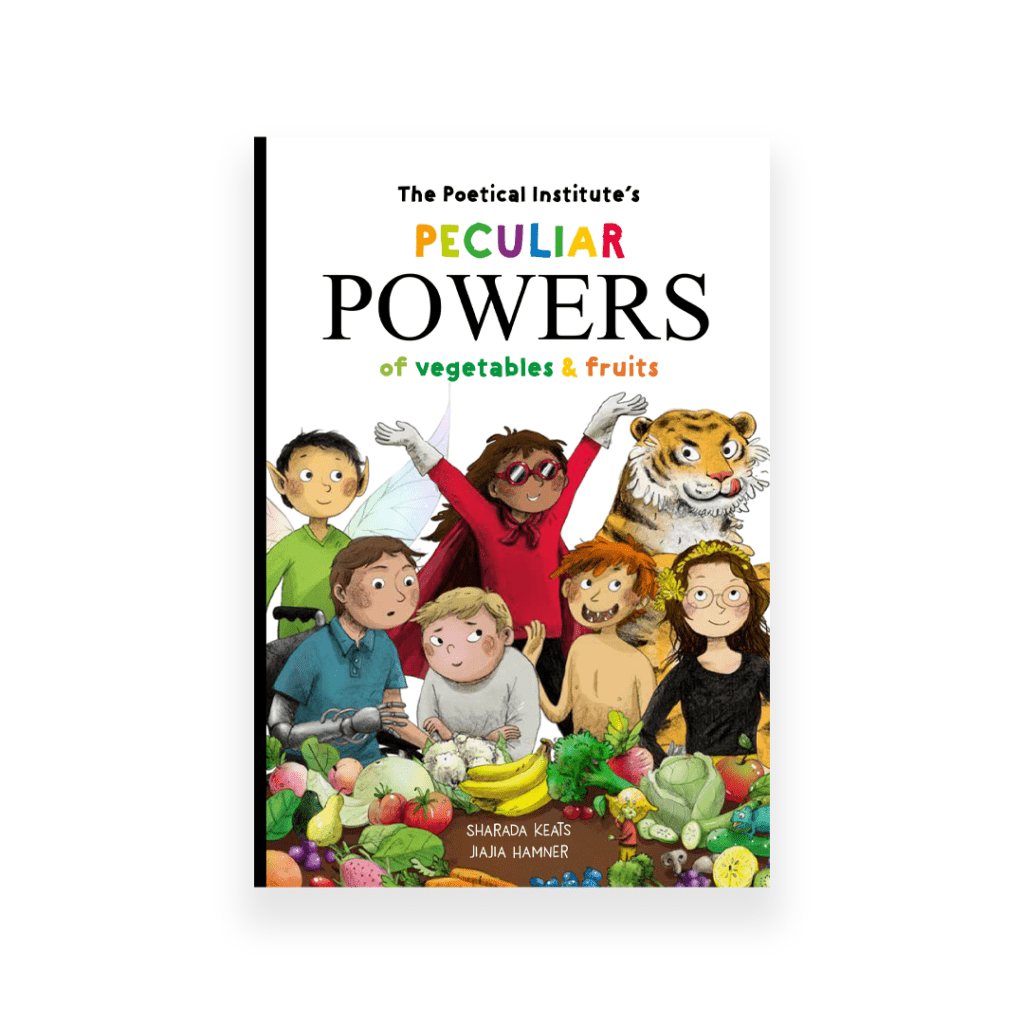 Peculiar Powers of Vegetables and Fruit
By Sharada Keats and JiaJia Hamner
Did you know vegetables and fruit could give you superpowers?!
A collection of 50 fun, beautifully illustrated poems for children about the powers contained within fruits and vegetables.
Presented in a beautiful hardback book to be treasured.
Available on AMAZON and from all good bookshops
Vegetable powers have remained Too long obscure and unexplained. Fruits also lend you secret skills On top of normal fruity thrills.
Do you want to learn to fly
Or train to be a private-eye? Emancipate your inner tiger?
Or show up on a counter (Geiger's)?
For powers beyond your wildest dreams, Forget about sorcery, steroids, or creams… Just crunch your vegetable or fruit: Hey presto! You'll be cuddly cute,
A dance sensation, super-brave… Whatever scrummy skill you crave.
Don't waste a moment, don't delay Get munching your first five today.
Sharada Keats was born in Kalgoorlie in 1982. She is of Guyanese and UK heritage. She moved to Canada at age 10, where she met JiaJia in 1999. In 2006, she moved to the UK, where she now works full time in the food and nutrition sector. Sharada took a keen interest in poetry, fruits, and even vegetables from a young age. She lives in London with her partner Mark, son Jonah, and their cat Molly.
JiaJia Hamner was born in Beijing in 1981 but grew up in Canada. JiaJia attended university in the United States where she studied physics and graphic design. She has also studied traditional Chinese painting with her grand-aunt and uncle, both of whom were art teachers. JiaJia now lives in Seattle, Washington, with her husband Chris and their cat Butters. JiaJia also writes and illustrates a popular webcomic about her life.