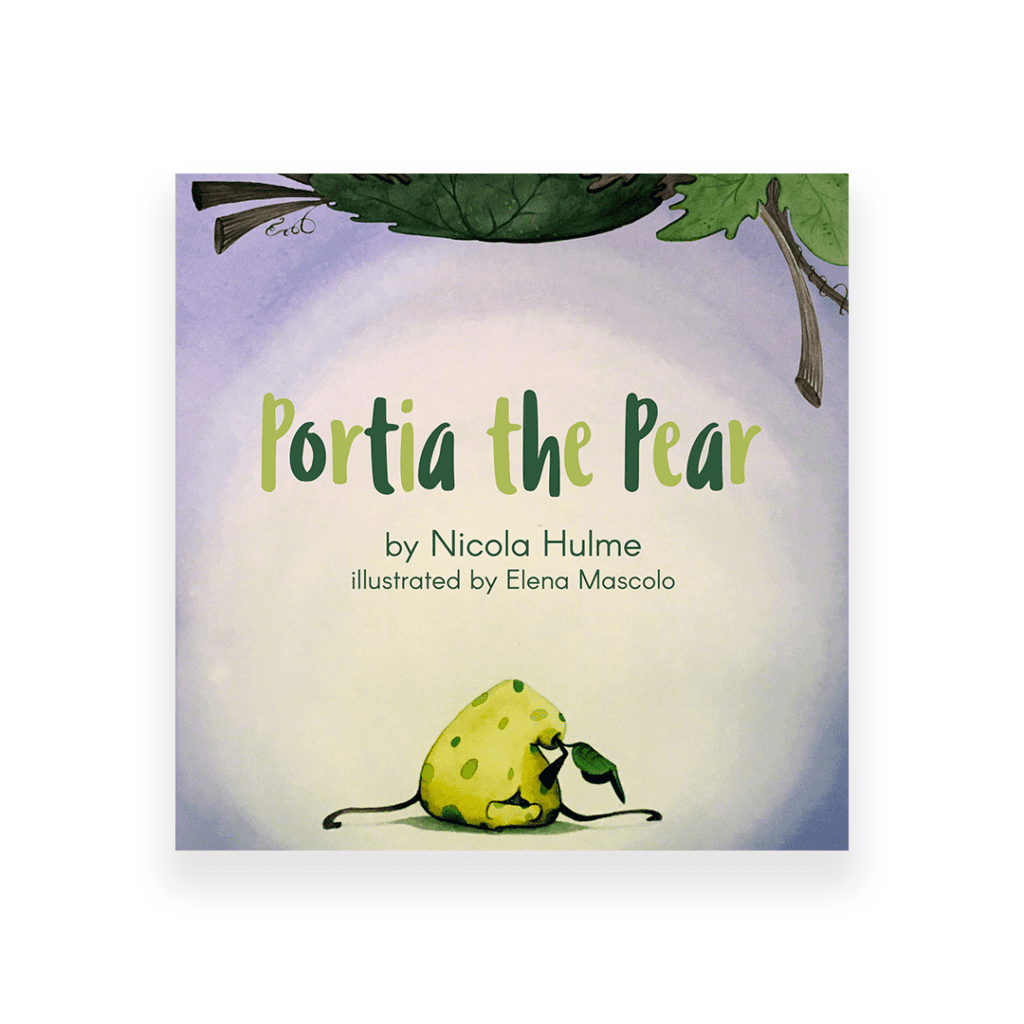 By Nicola Hulme and Elena Mascolo
Portia the Pear was lonely. Other pears teased her for being the wrong colour and wrong shape. Hiding away at the back of the vine, Portia meets a friendly butterfly and shy robin, who help her to see, her time in the sun will come.
Available on AMAZON and from all good bookshops
Portia the Pear is a story about confidence, and that what truly matters most is found on the inside. Sitting in the shadows, away from the sun, Portia is lonely. She isn't like the other pears who bask in the sun at the front of the tree. They make fun of Portia and their hurtful words make her sad. After making friends with some of the garden's wiser creatures, Portia begins to feel better. As for the mean and bitter pears? Well, let's just say they get what's coming to them.
Tackling the subject of body confidence and personal happiness, Portia the Pear is a story with a, very important, modern moral. Following an incident of bullying involving her own daughter, Nicola Hulme was inspired to write this positive and ethereal story using an unlikely lead character. Its message is incredibly pertinent and teaches children about the things that really matter in life – being good and being happy.
Nicola Hulme is an author and mother from Stockport, Cheshire. Writing as a hobby – poetry, short stories, and everything in between – she wrote what would become her first published work (Portia the Pear) during a writing course hosted by Joy Winkler in Tatton Park. Encouraged by the poet, Nicola approached publishers and, well, here we are.
Elena Mascolo is an illustrator from Taranto, Italy. Her beautiful hand-painted illustrations are emotional and thought-provoking, a style that works incredibly well with Portia the Pear.