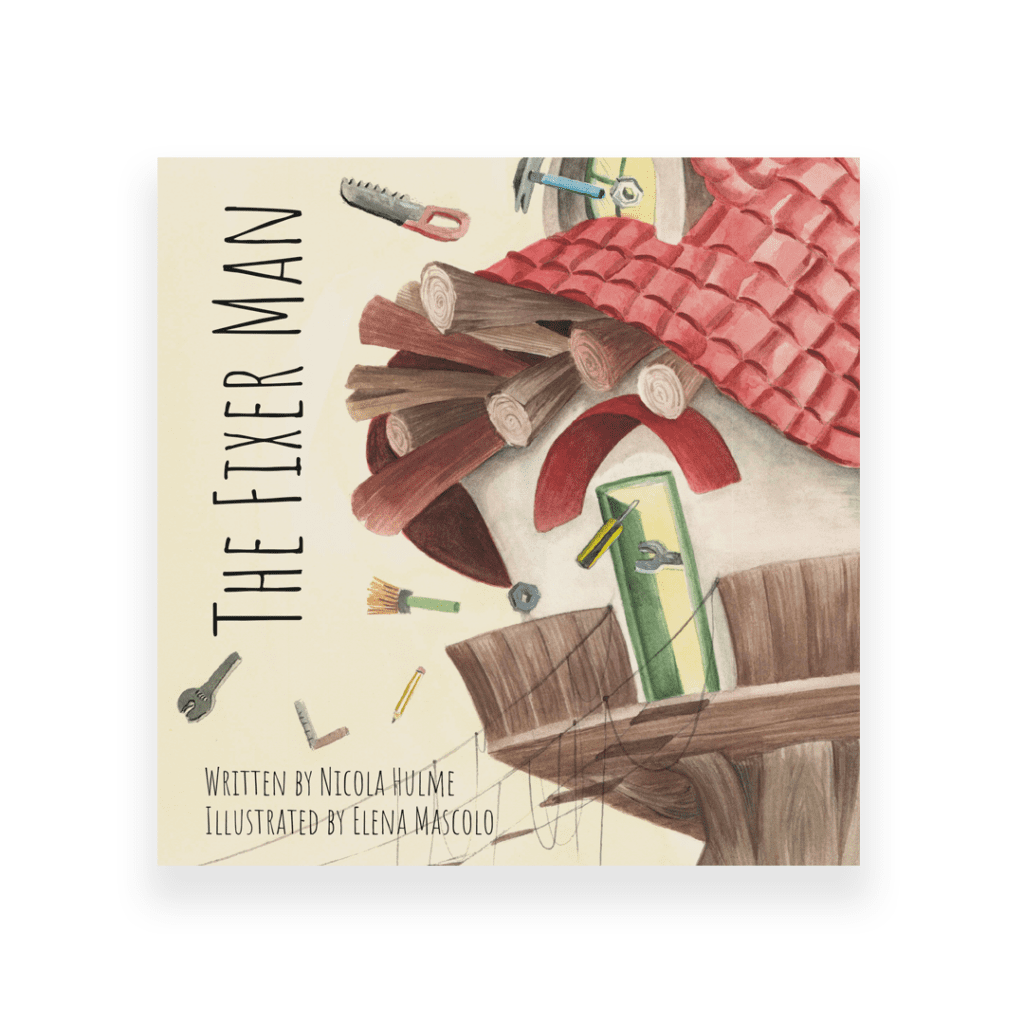 By Nicola Hulme and Elena Mascolo
The Fixer Man is a story of one man and his dragon. That's right, a dragon! This magical fantasy picture book is all about finding a family where you least expect it.
Available on AMAZON and from all good bookshops
The Fixer Man lives alone in a small log cabin in Mystic Mountain Wood. There's nothing he enjoys more than fixing broken objects for friends and neighbours. One day his life changes forever!
Whilst out fishing, The Fixer Man discovers an egg — but this is no normal egg. It's a dragon egg!
What happens when it hatches will warm your heart. A beautiful story about an unlikely pair and finding family where you least expect it.
Nicola Hulme writes heartwarming fantasies that both children and adults can relate to. Her first published book Portia the Pear was released in 2017 following an introduction to writing from famed poet Joy Winkler. Nicola has continued to write and be an advocate for creative work ever since. She lives at home with her husband — the real fixer man! — and her two children in Greater Manchester
Elena Mascolo is an illustrator from Taranto, Italy. Her beautiful hand-painted illustrations are emotional and thought-provoking, a style that lends itself incredibly well to dreamy, magical, fantasy settings.