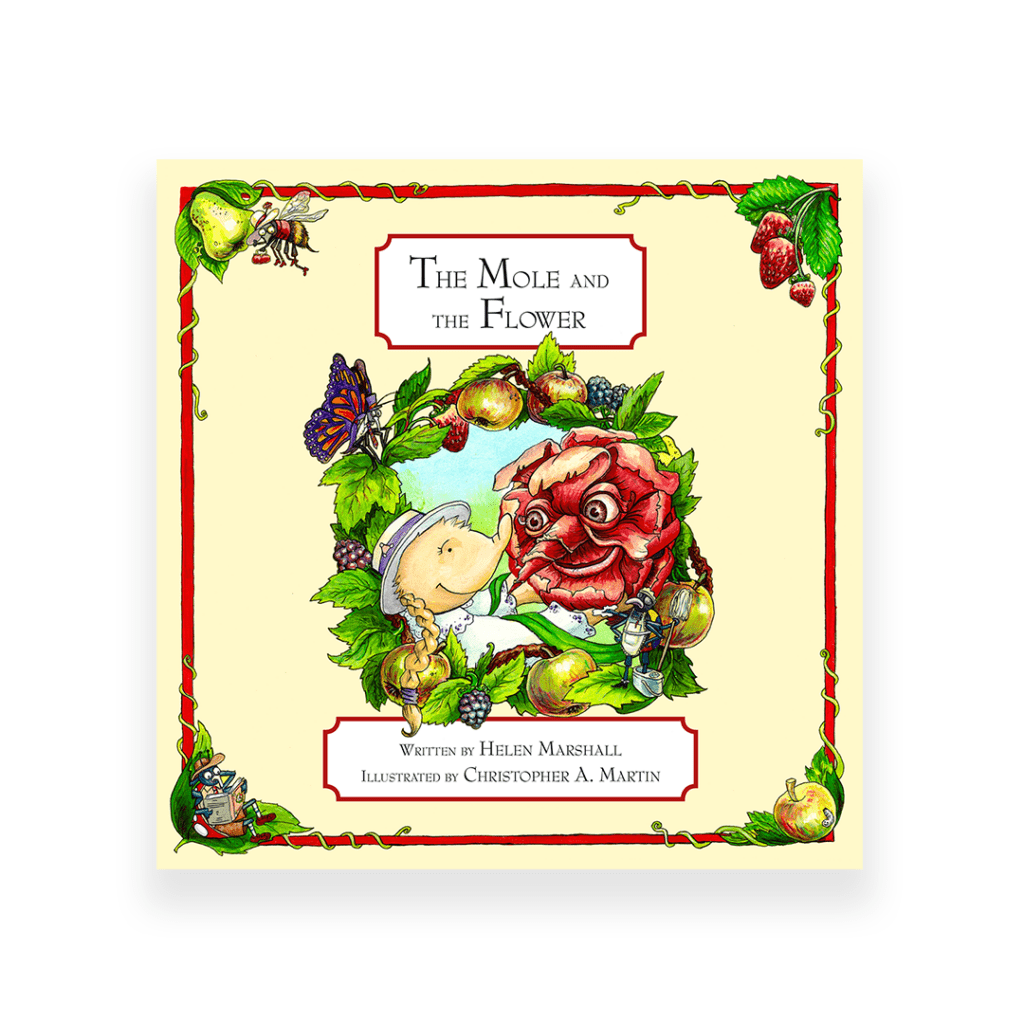 By Helen Marshall and Christopher A. Martin
The Mole and The Flower is the story of a plucky, determined young mole and her quest to find  "the most beautiful flower". Heading off on an epic adventure to find him, Mole soon meets a grumpy, aging bloom.
Available on AMAZON and from all good bookshops
Not used to visitors, Flower is surprised to cross paths with Mole but when the weather takes a turn for the worst it's up to him to protect the little creature from the elements. Together, the pair weather the storm to find that friendship can blossom no matter how old you are!
A generation-defying story, The Mole and The Flower asks children to not merely respect their elders, but understand and admire them too. After all, just because someone has gotten older doesn't mean they have nothing left to give.
Motivated to combat the issue of loneliness and purpose amongst the elderly, author Helen Marshall was inspired to write this cross-generational story, taking inspiration from the natural world around her.
Helen Marshall is an author and drama facilitator from Sheffield. Her strong connection with children comes from her work running and delivering workshops for creative education companies. Her understanding of drama, storytelling and, most importantly, children have informed her work as an author. Helen also runs Allotment Arts – a company that runs projects to engage communities to work together to create a more intergenerational society and to eliminate loneliness amongst the elderly.
Christopher A. Martin is an illustrator originally from Essex.  He studied Illustration at the Cambridge School of Art and now lives in Houston, Texas along with his wife and young son.  Christopher has extensive experience working with young people and currently teaches creative art and design in an international school