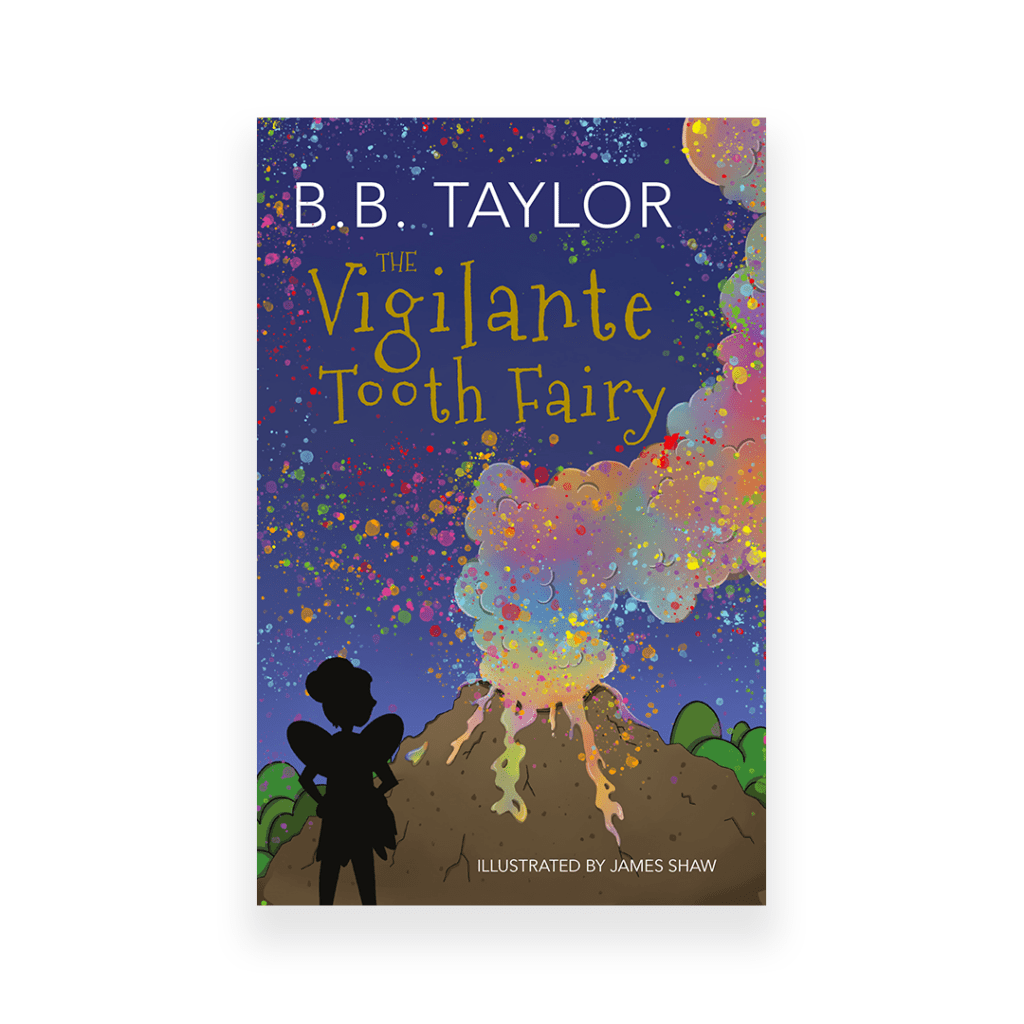 The Vigilante Tooth Fairy
Children have stopped believing in magic, no longer leaving their teeth out for the fairies. No teeth, no magic, and no more fairies! Time is rapidly running out.
Enter one little fairy … Mouse. Always told she's too small to be a tooth fairy she decides to take action. Resorting to drastic measures and even breaking the fairy code of conduct – thou shalt not steal teeth.
Available on AMAZON and from all good bookshops
On her teeth-stealing adventure, she begins her mission to steal children's teeth in the hope that she can save her fairies before it's too late. But is this drastic course of action the answer? What happens when a little girl finds her out? Is the jig up, or is there another way?
Meet Faith, a young girl desperate still to believe in a world that's starting to forget. Faith decides to help Mouse find an alternative way to save the fairies without stealing the teeth. Together they adventure to find an alternative source of teeth to get the much-needed magic for the fairies, but after disappointment hits and they are unable to find a suitable alternative, they accidentally stumble upon the answer that
had been there all along.
Laughter!
The magic of the children's laughter, just as powerful as the teeth the fairies collected. The fairies could be saved after all. As long as Mouse could get the magic back in time, but being so small Mouse just isn't fast enough to save her fairy friends, now drained of their magic and fading away. In one last attempt to save the day Mouse takes the magic to the Fairy Mountain Volcano, waking it up and letting it spew the magic back out into the world-saving the magic and the fairies too!
A not so average fairy tale, the rules have been thrown out the window, so who knows what may happen along the way!
Professional daydreamer, training to be a superhero one day … Birmingham based author B B Taylor loves to adventure and find inspiration for new stories whenever she can. When she's not hanging out with her yeti she can be found sharing stories and having fun, taking every day to find opportunities and learn something new! Her most recent books include Curse of the Nomed created to support Children's Mental Health Charity Partnership for Children.