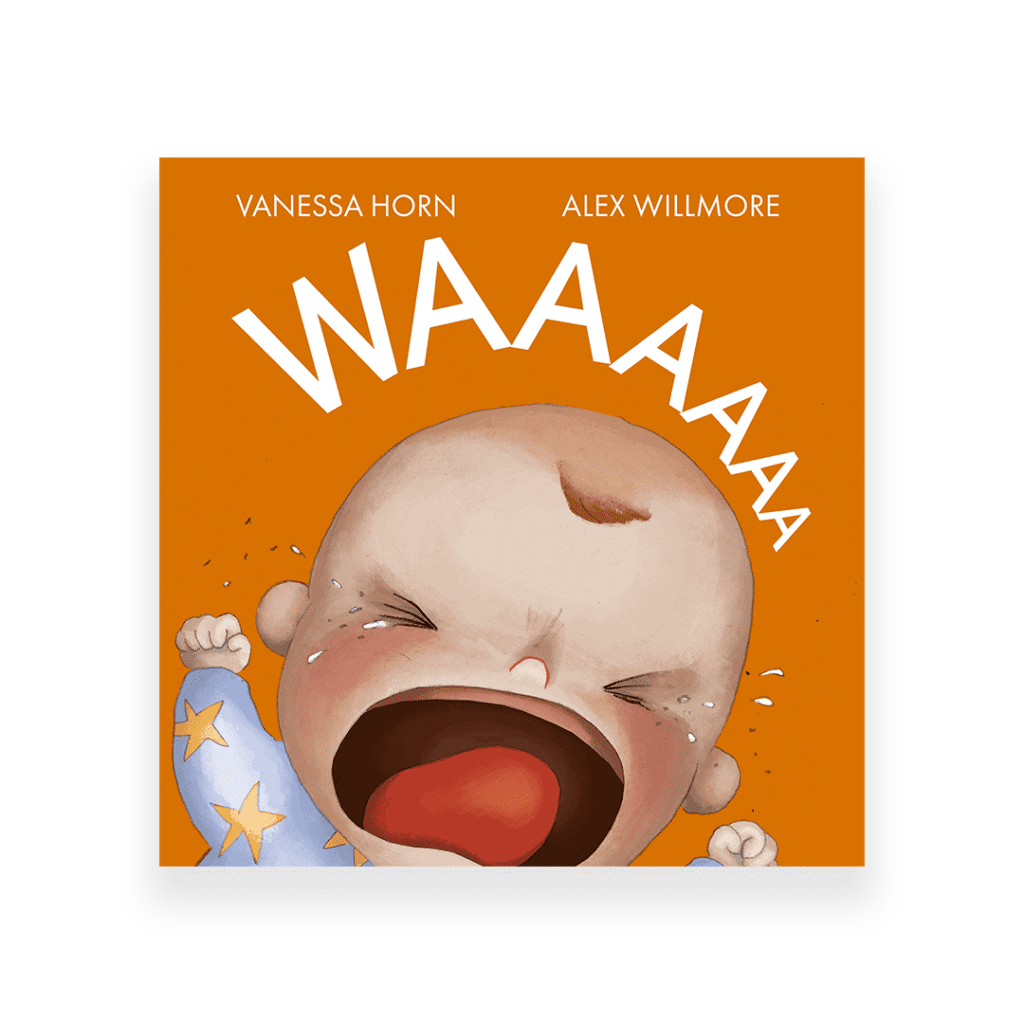 By Vanessa Horn & Alex Willmore
Millie McBean is so excited to meet her baby brother. She can't help but think about all the brilliant things they're going to do together. However, when Rudy arrives he only wants to do one thing — cry!
Millie tries EVERYTHING to make Rudy stop crying — toys, books, teddies; nothing will stop him crying. Until, all of a sudden, Millie discovers the perfect thing to make her new little brother happy.
WAAAAAA is a story of the bond between brother and sister and how the simplest solution can often be the key to solving any problem.
Available on AMAZON and from all good bookshops
Millie, a little girl who has been looking forward to the arrival of her new baby sibling, has many ideas of what she and the baby
will be able to do together.
When the baby arrives, however, Millie finds that little Rudy doesn't do anything but cry. She tries several different approaches before finally finding a surprising way to solve this problem…
When a new baby comes it is exciting for everyone, and Millie is no exception. But what happens when everything you plan on doing with your new baby brother doesn't go according to plan? What can you do when the new baby just won't stop crying?
Millie is a good older sister and she tries everything she can think of to make Rudy happy, from giving him her toys to making silly faces, but nothing seems to work. That is until she starts to sing.
Vanessa Horn is an author based in Havant, Hampshire. Having previously written short fiction for people her own age, she has now turned her hand to writing for children — WAAAAAA! is Vanessa's first published children's picture book. When she's not writing books, Vanessa can either be found teaching or people watching, the latter being a huge source of inspiration for her.
Alex Willmore is an illustrator/ designer whose passion lies in character design. Born in Northampton, England, in 1985, Alex has been drawing characters since the moment he first picked up a pencil. A love of animals and picture books have inspired Alex and led to a career in illustration.
Alex likes to work both digitally and traditionally in a number of different styles, but always likes the final outcome to have a real sense of fun!
Alex's first picture book The New Librarian was shortlisted for the Shefield Book Award in 2017.