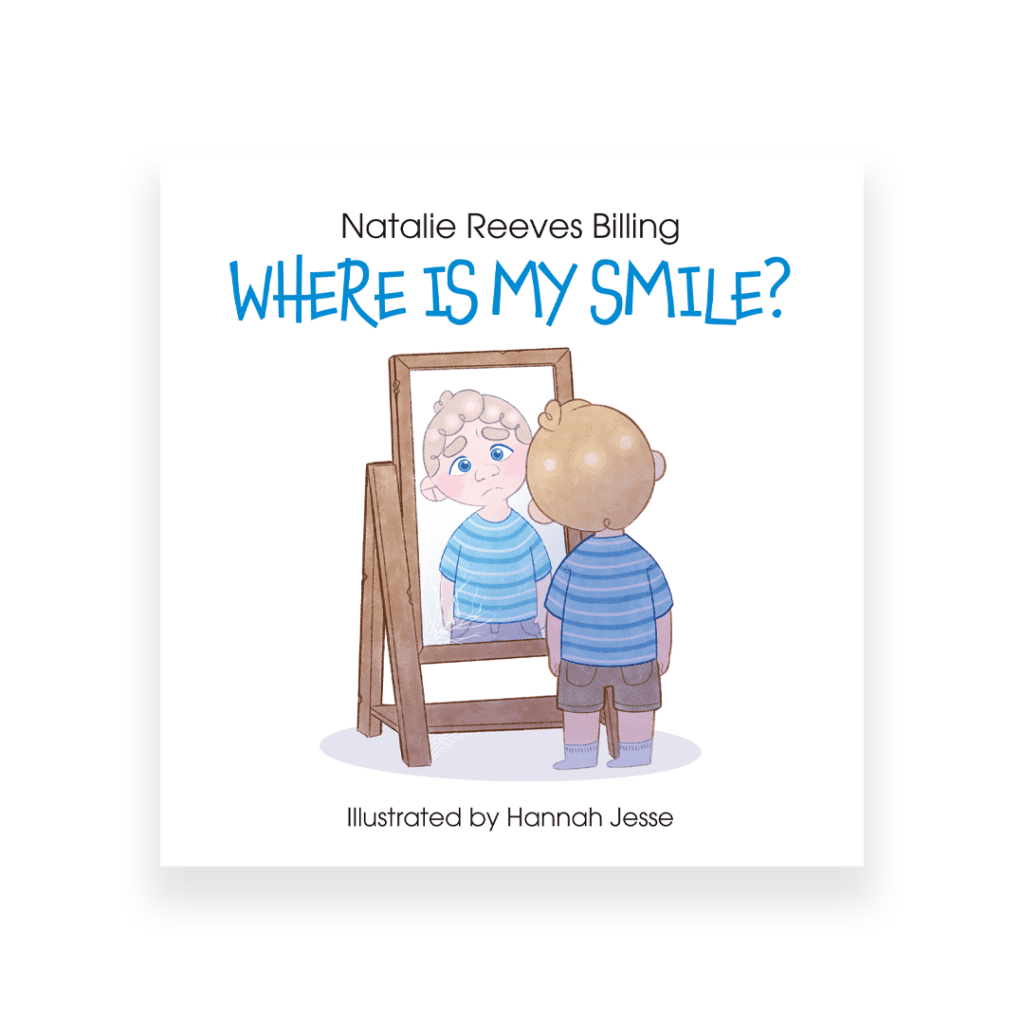 by Natalie Reeves Billing & Hannah Jesse
Winner: Write Blend Book Awards 2022 — Best Picture Book
A beautifully illustrated picture book about mental health for young readers. Where Is My Smile? is the story of a little boy who can't find his smile anywhere. He searches and searches, but it's nowhere to be found. Where could his smile be?
This delightful picture book is perfect as a bedtime story, and to help little children understand that it's okay to be sad sometimes, but we can always find our way through it.
Where Is My Smile? is the first in a new series of picture books from Natalie Reeves Billing focused on children's mental health.
Available on AMAZON and from all good bookshops
"Children spend most of their time smiling, laughing, learning, and playing, but some don't. 'Where Is My Smile?' initiates conversations between a child and their grown-up. It reminds us to look at and recognise the signs of sadness in others.If children understand that love is a smile, as told in this beautiful book, then the world would be a much brighter place."
One day, a little boy wakes to find that his smile has vanished! He searches and searches, but it's not in any the usual places. His family don't seem to have it either. Where could his smile be?
Not to be discouraged, the boy decides to look outside. He makes all the necessary preparations for a big trip outdoors, just as he has seen his parents do. But when Mum and Dad notice their son's oversized and mismatched clothes, they can't help but laugh. The laughter seems infectious and, just like that, the boy finds his smile again — safe in the loving arms of his family.
Natalie Reeves Billing is a Liverpool lass with a wicked sense of humour. She writes fantastical stories for young audiences and dabbles in poetry and fiction. A children's mental health advocate, she is currently creating a series of picture books about children's mental health and emotional well-being