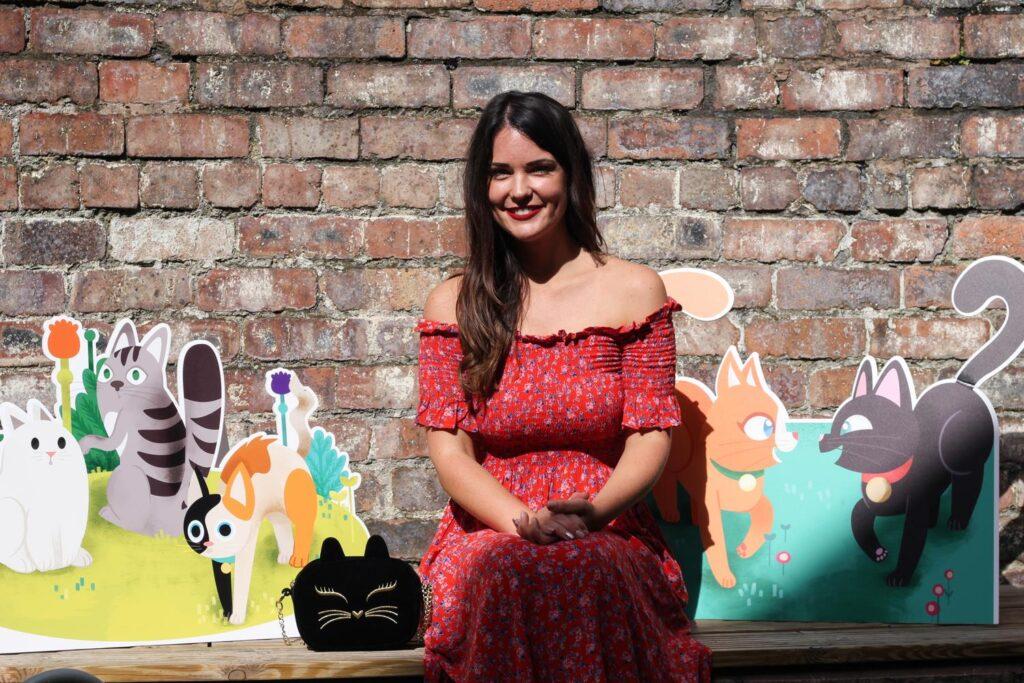 Michelle Hird at the launch of Binx the Jinx in Liverpool
'My Favourite Children's Book' is a series that asks Tiny Tree authors, illustrators, and staff to discuss their favourite children's book or series. Here 'Binx the Jinx and Binx Lost in France author Michelle Hird writes about the classic fairytales her mum shared with her and her sisters.
Sometimes work, life and everything in between can cloud key moments from your memory. I had to call my Mum to remind me what books I loved as a child. Within moments of speaking with her; unlocked so many memories and nostalgia. Moments where Mum read to me and my sister every night, to the point she must have been bored to tears, but memories that I will always treasure. Stories such as:

The Tortoise and the Hare
Billy Goats Gruff
Hansen and Gretel
The Elves and the Shoemaker

"Anything with a moral" was what she said.

Not only do fables entertain, but teach important life lessons and values that will stay with you forever! Lessons from the importance of being kind to others, to the consequences of lying or stealing.

Helping children to understand complex concepts in a way that is accessible to them and presenting these ideas in a simple and engaging way. Teaching my sister and I from a young age important values, critical thinking skills, and the ability to own different perspectives.

I truly believe the books we read as kids developed our own moral compass; shaping our lives to be the empathetic and compassionate people we are today.

When writing my first book, it was so important for there to be a moral, not just a story for story's sake, full of pretty pictures, I wanted my stories to stand for something meaningful. Binx the Jinx captures bullying, race, moving house, and making new friends, whereas Binx Lost in France focuses on stranger danger and the important knowledge to feed to your children, like learning names and numbers. I hope that in my books, they educate not just children, but parents too; to make informed decisions in their own lives! To be some kind of source of inspiration, comfort, and guidance for them and provide them with a sense of hope and optimism, whilst still being a source of entertainment and enjoyment.

I cannot wait for the day I can read Binx to my own children and instill in them the same memories that my own Mum gave to me and my sisters.
---
About Michelle Hird
Michelle Hird is an author, illustrator, and graphic designer. Although based in East London, Michelle was born and raised in Liverpool and that Scouse mentality of overcoming the odds is layered throughout Binx the Jinx. Michelle's first children's book, Binx the Jinx was written during her time at University and has been a passion project ever since.