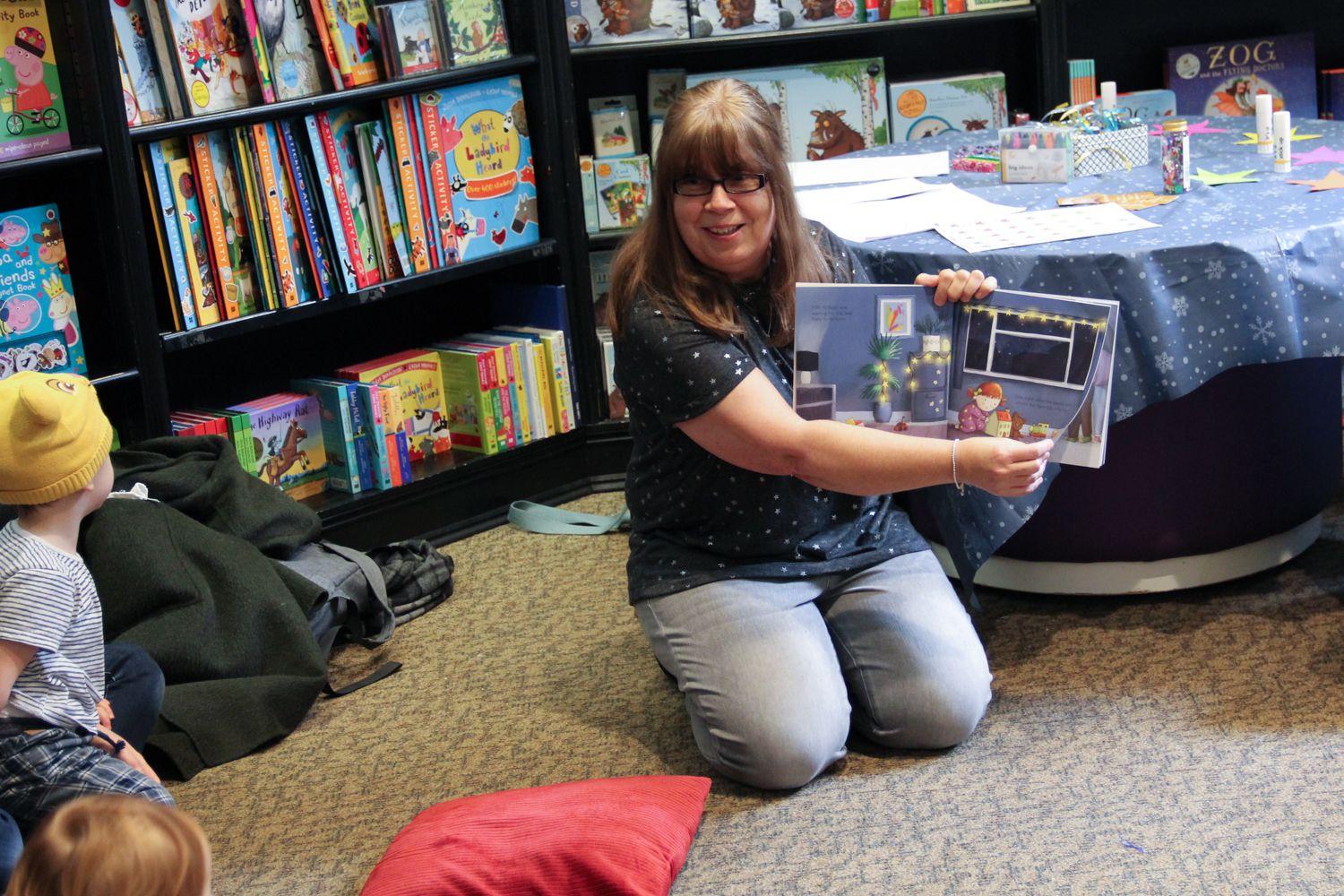 Vanessa Horn reads 'WAAAAAA' to a group of children at Waterstones, Manchester
'My Favourite Children's Book' is a series that asks Tiny Tree authors, illustrators, and staff to discuss their favourite children's book or series. Today 'WAAAAAA!' author Vanessa Horn writes about her longing for adventure after reading Enid Blyton's Famous Five series.
When asked to name my favourite books, I thought immediately of Enid Blyton's Famous Five series: It wouldn't be an exaggeration to say these stories defined my childhood.
As soon as my mum taught me to read, I devoured the whole set of Famous Five books; reading some of them again and again, gaining different perspectives with each reading. These stories inspired me to form a similar mystery club with my sister and friends, meeting in our garden shed and 'borrowing' next door's dog for true authenticity. We sat for hours writing notes on how we would solve a mystery… once we'd found one.
Unfortunately – for us, anyway – there were no obvious burglaries, kidnappings etc. that we could find in our sleepy little village.
We moved on to practicing our detective skills, such as removing keys from locked doors by placing a piece of paper underneath and wiggling a paperclip in the lock. Then we tried using invisible ink to write secret letters to each other. Neither of these activities were a great success, but the sensations of anticipation and hope were thrilling and kept us thoroughly entertained throughout the long summer holidays.
For that reason, the Famous Five books will always hold a special place in my heart.
---
About Vanessa Horn
Vanessa Horn is an author based in Havant, Hampshire. Having previously written short fiction for people her own age, she has now turned her hand to writing for children — WAAAAAA! is Vanessa's first published children's picture book. When she's not writing books, Vanessa can either be found teaching or people-watching, the latter being a huge source of inspiration for her.