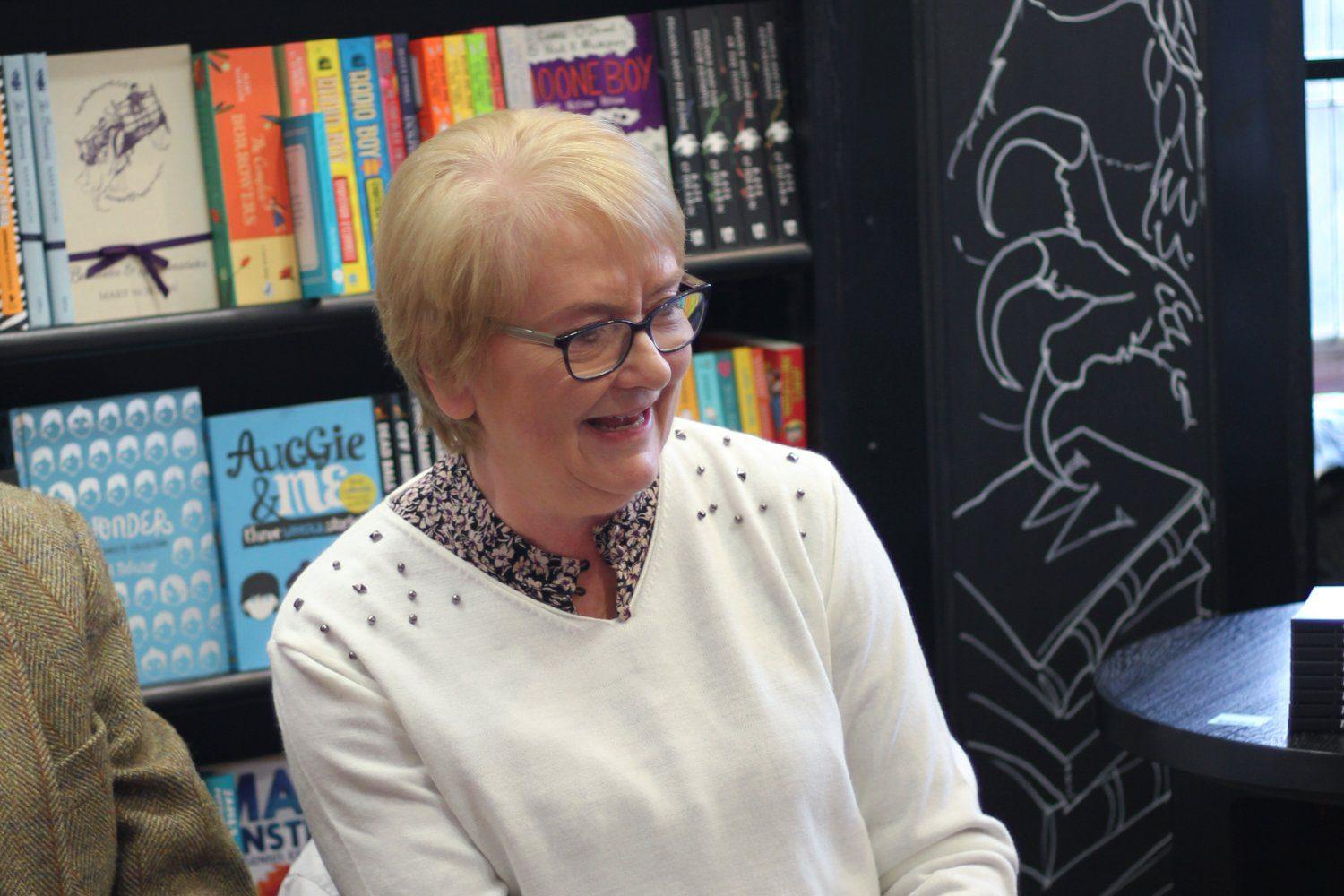 Jenny Cooke at the launch of The Star of Wonder at Waterstones, Manchester
'My Favourite Children's Book' asks Tiny Tree authors, illustrators, and staff to discuss their favourite children's book or series. Today, The Star of Wonder author Jenny Cooke writes about The Eagle of the Ninth and the resilience of Rosemary Sutcliff's work.
My favourite children's book, which I love to bits, is The Eagle of the Ninth by Rosemary Sutcliff.
First published in 1954 by Puffin, I remember so clearly it being serialised on Radio 4 for Children's Hour. In those days no one had a TV, let alone a mobile, an iPad, or even a telephone at all. (Not quite as long ago as people think!) My sister, Liz, and I used to sit by the coal fire in the dining room, with the wireless on the desk and Mum and Dad sitting there as well. We were all completely still and silent in the twilight and listened intently. Dad switched on and from the radio came the sound of a bugle floating around the room to introduce the story. It was magic.
Marcus Aquila is the main character. He's a young Roman Officer in 2nd century AD Roman Britain searching to find out the truth of what happened to his father's Ninth Legion. They'd marched off to suppress rebellion in Caledonia (Scotland) – and were never heard of again. Thousands of soldiers were lost including his father, whose memory was now in disgrace. Marcus and his freed ex-slave, Esca, decide to try and solve this mystery. They set out on a dangerous quest into the unknown lands and manage to find the bronze Eagle Standard of the Legion. But that's about all they find – until some news of his father's last stand leaks out.
This story captured my imagination forever. In later years I wrote to Rosemary Sutcliff, and was delighted to receive a reply, photographed here.
Rosemary Sutcliff's books are massively successful, even today. She won the Carnegie medal in 1959 for The Lantern Bearers, the third book in the Eagle Trilogy.
As an adult, I discovered that she'd had a kind of arthritic disease from a young age but nothing daunted her. She still carried on writing. What an inspiration to all of us, writers, readers, children, and grown-ups alike to persevere at school and at work, whatever the difficulties.
I can't recommend her highly enough.
---
About Jenny Cooke
Jenny Cooke is an author based in Cheshire, England. Jenny's first children's book is the magical festive adventure The Star of Wonder, published by Tiny Tree in 2018.