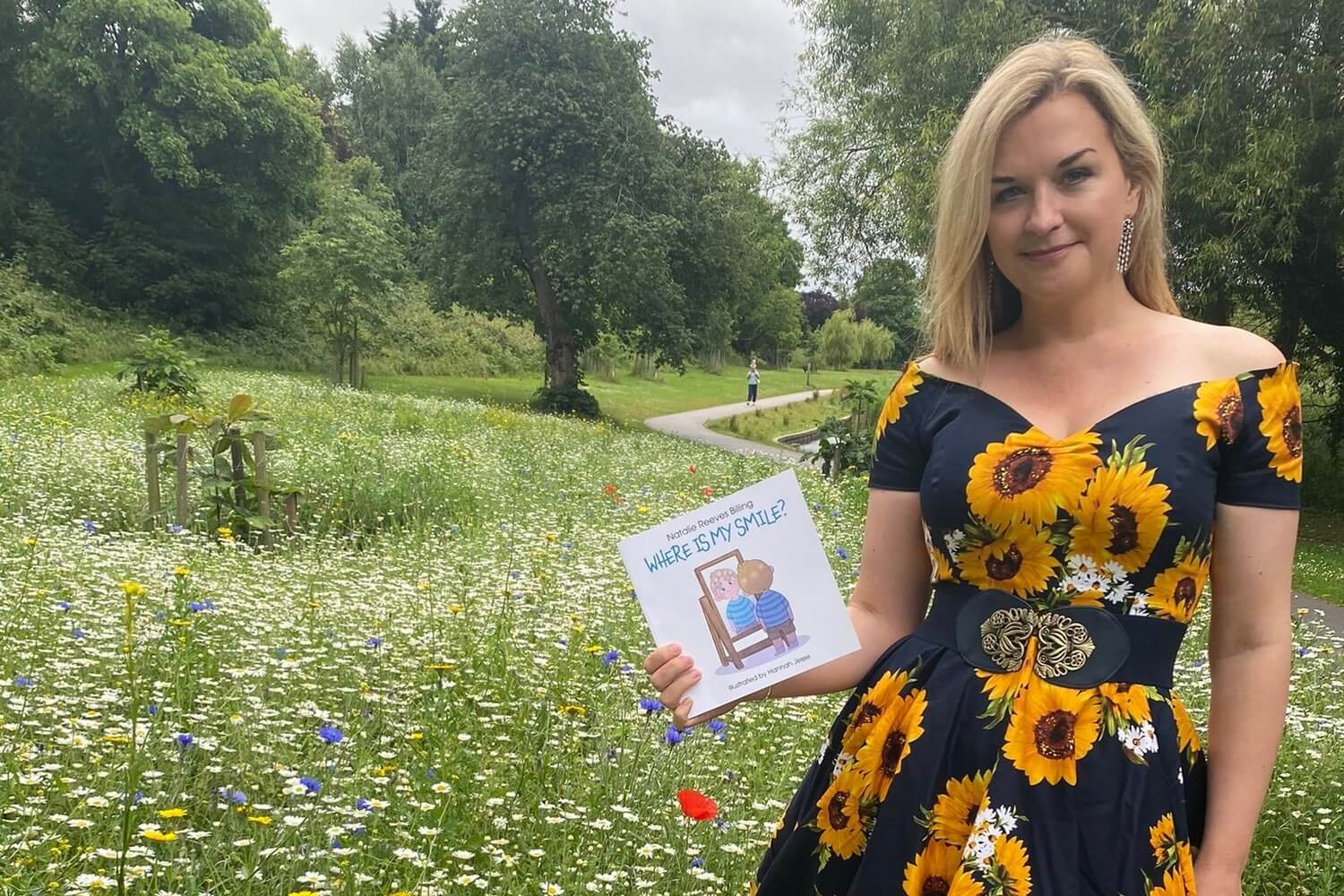 Children's mental health is incredibly important to Natalie Reeves Billing. Natalie has been outspoken about the importance of talking about children's mental health and 'Where Is My Smile?' is a children's book about mental health. Writing a children's book about mental health is no easy task: you need to write a story that children will be able to relate to. In 'Where Is My Smile?', the author's words not only tell a story children will enjoy but also provide an opportunity for parents and children to have important conversations about mental health and emotional wellbeing.
Natalie has written this blog post on the power of smiling, where smiles come from, and how they can affect us and other people; once again opening up a conversation about mental health in a way that is easy for everyone to understand.
I wanted to share my thoughts on all things smiley to get us thinking about how feelings really do manifest themselves in ourselves and others.
When writing my latest children's picture book, 'Where is My Smile?' I thought a lot about smiling and mental health. I wanted to explore our preconceptions about the simple act of smiling. Opening up a conversation that hopefully allows people to understand this important and well-known message: It's OK to be OK, and it's OK to not. 
In the world of mental health, the Smile, that simple upturned crescent moon, is the primary benchmark of human happiness. But a smile is a funny thing. It's not just about mouth, teeth, and dimples, though they get all the praise. It's way more than that. A smile comes in many shapes and sizes.
Smiles come from the heart, the head, the eyes, and the hands. They exist in the way we hold our bodies, the lines of our shoulders, and the regularity of our breathing. Smiles can manifest in a myriad of different ways, not all of them apparent. Some can be seen through face masks, radiating like golden suns, showering all who see them in a blanket of fuzz.
"How a smile is made within that cosmic petri dish is anyone's guess. "
But, here's the thing, not everyone can perceive them. Not everyone can do it, at least not all the time. I'm pretty sure there is no hard-fast way to express happiness.
Society views a smile as an indicator of well-being and contentment. As an opportunity to smile back and show the world that all is well. But how many times have we gone through the motions, upturning our lips and hoping no one notices the vacancy and hollowness of our eyes?
In this world we live in, there are almost 8 billion people and not one of them is the same. Each beautiful soul is a product of biology, ancestry, environment, experience, belief, personality, and a million other variants. How a smile is made within that cosmic petri dish is anyone's guess.
A smile is often a 'get-out-of-jail-free card'. We can use to stop others from asking that dreaded question "Are you OK?" We're not always ready to answer that. Perhaps we are trying to stay afloat, putting on a brave face and trying our best to attract only the positive elements of life. You know, the type of interactions we get only when we're feeling on top of the world and smashing it like a boss. 
"Smiles can sneak up on us out of nowhere for no reason at all."
Many people believe their own worldview, how people should feel and behave, to be the gold standard for all life on earth. We measure the actions of others against ourselves. When others fall short of this standard, having reactions and feelings different from ours, we can feel hurt, angry, or confused. Others may be thinking the exact same thing about you. Happiness and contentment can be deadpan; I've lived with a great example of this for the last ten years. Equally, sadness can grin widely, perhaps a little too wide. Knowing this can help us to help ourselves and each other. 
Smiles can sneak up on us out of nowhere for no reason at all. Sometimes, they take more work. I'm pretty sure a smile shouldn't be forced, lest it lose its shine — that innate ability to infect others with love and meaning.
Behind a smile, there are lives filled with ups and downs. There are great joys and terrible sorrows. Understanding the complexity of human emotion, and giving others the freedom to be whoever they are in that moment, is a sure way of encouraging the world to smile more freely.
---
About Natalie Reeves Billing
Natalie Reeves Billing is a Liverpool lass with a wicked sense of humour. She writes fantastical stories for young audiences and dabbles in poetry and fiction. Natalie is a children's mental health advocate. She is currently creating a series of picture books about children's mental health and emotional well-being.