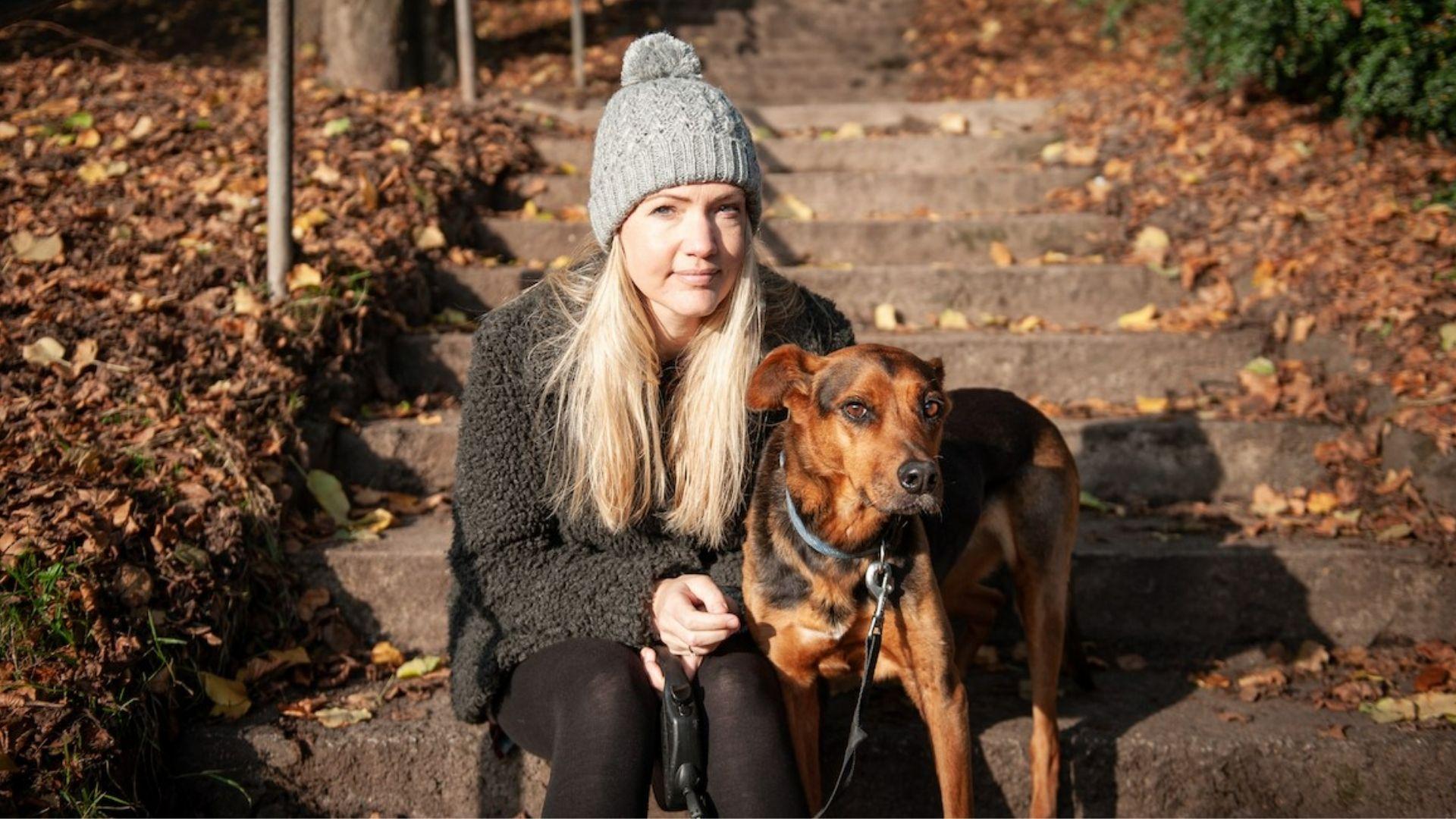 "I stumbled into writing for children," says author Marleen Lammers. Her book The Boy and the Tree (available now from all good bookshops) is the latest addition to the Tiny Tree catalog and we're so pleased to have brought the book to the UK for the first time.
In this interview, Marleen discusses working with illustrator Anja Stoeckigt, first publishing the book with Penguin Random House in South Africa, and the distractions that can cause children to embrace the natural fun of the outside world.
---
The Boy and the Tree was first released in South Africa. How excited are you for a whole new group of children to read your story for the first time?
Very! The idea of kids reading my stories fills me with all sorts of happiness. It's been a wonderful experience to publish children's books in South Africa, and to now get to do it here in the UK is a real treat. Especially because I'm now based here, so I'll be able to be more active in going on there to do book readings and other fun book-related stuff.
I stumbled into writing for children, but now that I had a taste of it, I can't think of anything more fun. Dreaming up stories, seeing kids read my books, and getting positive feedback from them, is an absolute thrill.
At its heart, The Boy and the Tree is about embracing the simple things in life. Do you feel that children these days are bombarded with toys and tech to the point that they forget how fun the outside world can be?
It's been shown through various studies in recent years that kids spend much less time playing outside than previous generations. I'm no expert, but I'm guessing it's due to a combination of screens – and their addictive appeal – and a reluctance by parents to let their kids roam free. Independent and unsupervised play has been hampered by an overdrive in health and safety protocol.
I'm not putting value judgment on any of this – but there's obviously a lot of benefits to adventurous outdoor play, and we need to be reminded to unleash our kids in a park or forest every now and then. Note that I'm not claiming to be a perfect parent in this regard; my two boys probably spend more time on screens than they should. And if I suggest a walk in the woods, it's generally not met with enthusiasm straight away. But once we're out there, the boys run wild and are at their happiest.
The boy's imagination runs wild as he begins to play. Are any of the scenarios in the book drawn from your own experiences as a child?
I'm actually not sure. I certainly loved climbing trees (and still do!), but I can't say that I ever played out those scenarios. (Perhaps I should though!) I think the story was mostly inspired by observing my boys and noticing their innate love for nature. My firstborn could mostly be found up in trees when he was young, or collecting sticks and rocks that he'd treasure to the point of obsession.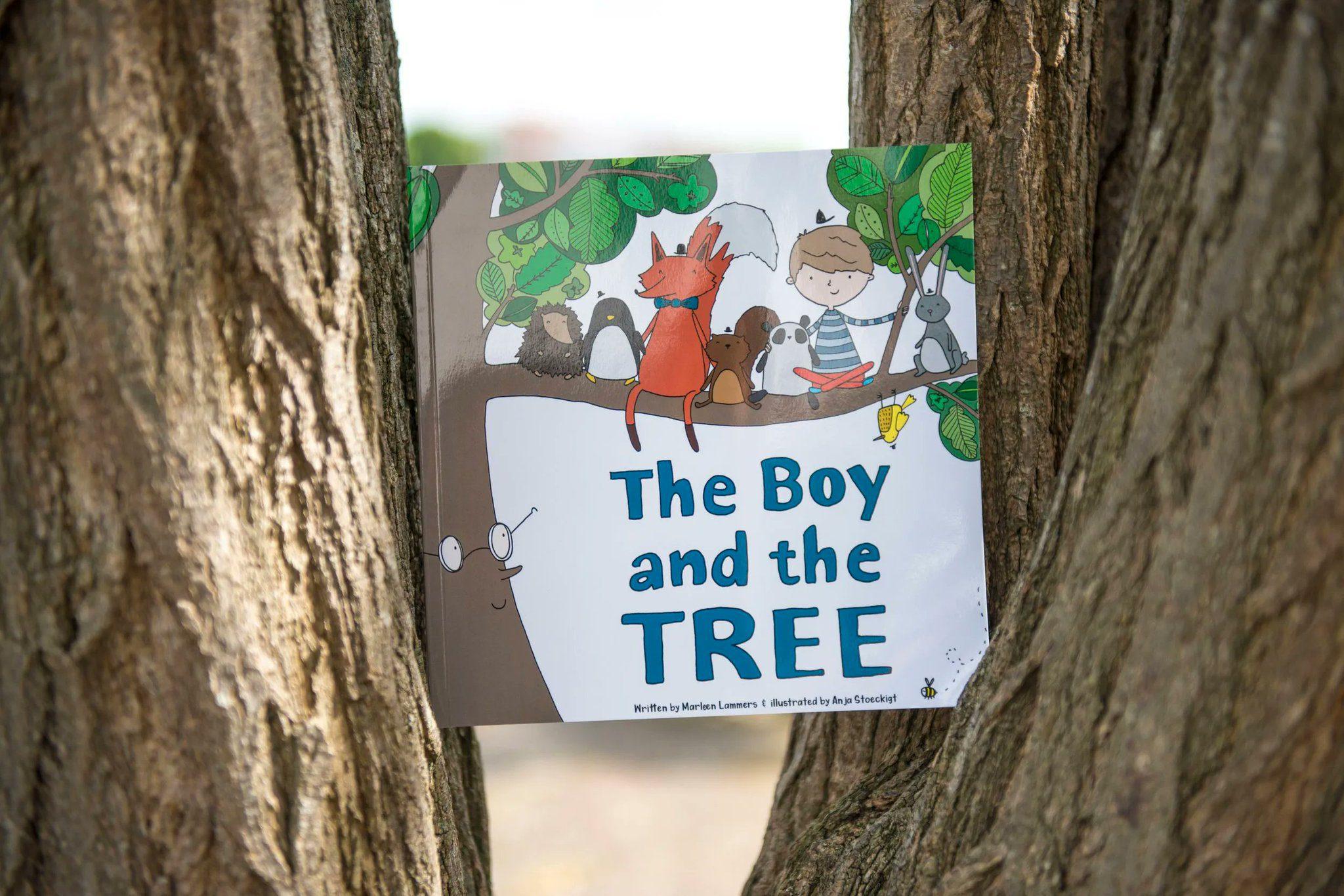 You've talked before about the idea of the book coming from watching your son play. What was his first reaction to the book?
He's excited, though in a teenager sort of way, as he's 13 now. (He'll still climb a tree any chance he gets though.)
Do you feel that The Boy and the Tree could introduce or reinforce this imaginative way of playing with the children who read it?
I'd love to think so! I certainly don't want to magnify the influence my little book can have, but perhaps a small reminder of how amazing trees are, and how much fun you can have climbing one, could be the nudge a child needs to get out there and have a go at it. If it would, I'd be thrilled. I suppose we all need to be reminded every now and then of wonderful things that are right in front of us.
Anja's wonderful illustrations have a fantastic simplicity to them — they really lend themselves well to this very playful story. Can you remember what you thought the first time Anja brought your words to life?
I actually wrote the story with Anja's illustrations in mind. I knew about her work and instinctively pictured our boy and his tree through her style of drawing. She did a sample illustration for it even before I got the publishing deal with Penguin Random House in South Africa, so it was very much our collaborative project from the start. Once we got the go-ahead for the book, we had a lot of fun storyboarding, dreaming up fun details, and bringing the characters to life. Anja has a wonderfully quirky style and a real knack for making each page an adventure, and I couldn't imagine having created this book with anyone else.
There's a lot of characters introduced throughout the story. Do you have a favourite? And are there any that stand out for a particular reason?
It has to be the boy. He represents the amazing imagination kids have. But out of all the animals, I'd say the fox. Because I love foxes in general, and I love foxes that wear bowties and bowler hats even more.
And finally, when was the last time you climbed a tree? Or maybe just sat under one to daydream?
I'd like to say this morning, but I'd be lying. I've been at my computer. But I have been known to stare out windows, lie in fields, and spend long periods admiring trees and their imposing, steady presence. I'm a big fan of not doing much of anything, ideally in nature. And yes, I'll still climb a tree, with less flexibility than when I was a child, but no less joy.
---
Huge thanks to Marleen for chatting to us. The Boy and the Tree by Marleen Lammers and Anja Stoeckigt is available now from Amazon, Waterstones.